Laura Solomon was born in NZ in 1974 and spent nine years in London, returning to NZ in 2007. She published two novels in NZ, Black Light (1996) and Nothing Lasting (1997). Her short-story collection Alternative Medicine and her novel An Imitation of Life were published in the UK.  Her novella Instant Messages won the Proverse Prize in 2009.
Her other published prose and poetry includes Vera Magpie, Hilary and David, In Vitro, The Shingle Bar Sea Monster, University Days, Freda Kahlo's Cry, Brain Graft, Taking Wainui, Marsha's Deal, Awakening, and Hell's Unveiling.
Her plays have been presented at the Fringe Festivals at both Wellington and Edinburgh.  Her work has been shortlisted for numerous international short-story and poetry competitions including twice for the Bridport Short Story Competition.  She has had work published in the Edinburgh Review, Orbis, Wasafiri, Takahe and Landfall.
Gillian and Verner Bickley, Laura's publishers, have described Laura as a bright, perceptive, witty writer, with a keen ear for dialogue and a wry and objective vision of modern life. Comedy and tragedy both flowed to her pen from the abundance of her imagination.
Laura died in Feb 2019 after a 10-year struggle with the effects of a brain tumour. If you wish to contact Laura's family please email  nickysolomon@outlook.co.nz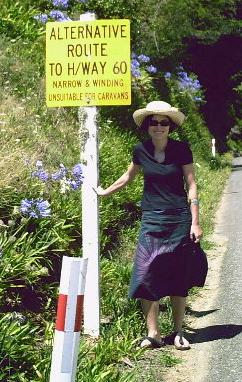 Save the Trees, Buy a Kindle
MARSHA'S DEAL
OUT NOW FROM CREATIVIA
AVAILABLE ON AMAZON
Creativia was founded in Finland by Miika Hannila in 2012. Today, they are a fully remote team based in the US, Australia, Finland and India. Their community-oriented, results-driven approach to publishing is reflected in their high author happiness and strong sales record.
Marsha's Deal is available now on Amazon. Hell's Unveiling is out now on Google Play and Amazon.
Please also consider becoming a Friend of the Proverse Prize on Facebook.