Laura passed away suddenly on 18th February 2019.
Kaye, Lew and Nicky Solomon are devastated that their beautiful, kind, talented, cherished daughter / sister Laura passed away in tragic circumstances on 18 Feb 2019, aged 44.
A gathering to celebrate Laura's life will be held at the Gardens of the World Chapel, Clover Rd, Hope on Sunday 24 February at 2:00 pm.
In lieu of flowers, donations to the Brain Injury Association of Nelson are welcomed.  Donations can be made at the chapel or via the Association's Givealittle page.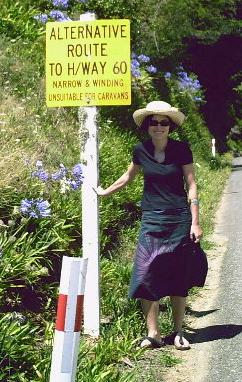 Save the Trees, Buy a Kindle
MARSHA'S DEAL
OUT NOW FROM CREATIVIA
AVAILABLE ON AMAZON
Creativia was founded in Finland by Miika Hannila in 2012. Today, they are a fully remote team based in the US, Australia, Finland and India. Their community-oriented, results-driven approach to publishing is reflected in their high author happiness and strong sales record.
Marsha's Deal is available now on Amazon. Hell's Unveiling is out now on Google Play and Amazon.
Please also consider becoming a Friend of the Proverse Prize on Facebook.